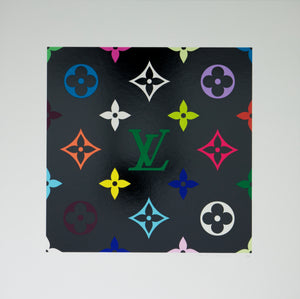 Artist: Takashi Murakami
Title: Superflat Monogram <Green>
Year: 2003
Edition: 50
Size: 300 x 300mm (image size) / 500 x 500 mm (sheet size)
Medium: Silkscreen
Experience the fusion of high fashion and contemporary art with the iconic collaboration between Takashi Murakami and Louis Vuitton. This visionary partnership marries Murakami's playful, colorful aesthetic with Louis Vuitton's timeless elegance, creating exclusive, collectible pieces that redefine luxury. Elevate your style with this remarkable collaboration today.
This print is packed in the original packaging. This is hand signed by Takashi Murakami.
Note: This will be shipped from Japan so the buyer is responsible for all import fees and taxes in their respective country.
If you have any questions or queries about this piece of art or would like to see more pictures, please feel free to email us at info@takaoka-art.com